Welcome to the World of Cars Wiki!
The World of Cars Wiki is an online encyclopedia powered by Wikia that covers anything and everything to do with the Cars series, a franchise of media created by Pixar and its affiliates. Here you will find over 2,000 articles relating to Cars, with information about the series' media, characters, locations, songs, merchandise, and more! If you are new to the wiki, please take a look at our rules and policies to become aware of the rules and regulations we would like you to follow, as well as our manual of style for information on how our site is structured.
Thank you — The World of Cars Wiki Administration
Featured Article

Chick Hicks is a cocky and self-centered race car that competes in the Piston Cup racing series. He is an aggressive racer, that often intentionally damages or interferes with other cars in hopes of placing high in the rankings, and is well recognized for the hundreds of stickers that cover his body, as well as the large grille that acts as a mustache. Chick is one of the primary antagonists in the Cars series.

In Cars, Chick is among the thirty-six race cars that are competing in the final race of the Piston Cup season at the Motor Speedway of the South. Bob Cutlass and Darrell Cartrip introduce him to the audience as the "runner-up" to Strip Weathers. Shortly after, when Lightning McQueen overtakes him in the race, Chick pushes Lightning's rear tire against the wall, causing him to spin into the field, in front of a group of RVs, who cheer Lightning on.




Community Poll

Which of the following characters would you most like to see return in Cars 3?

Select one of the choices below if you would like. You may only vote once.

 




Cars-Related News

01:31

Cars 3 "Next Generation" Extended Look - In Theatres June 16

Chuck Berry dies on March 18, 2017, after what was thought to be natural causes, otherwise an emergency call stated that he died from a heart attack.
On March 8, 2017, Kerry Washington, Nathan Fillion and Lea DeLaria are all confirmed to voice Natalie Certain, Sterling and Miss Fritter in Cars 3 respectively. A day after, Lewis Hamilton is confirmed to voice Hamilton.
On February 26, 2017, a second extended look of Cars 3 (right) was uploaded online.
On February 23, 2017, Pixar and NASCAR announce numerous NASCAR drivers and crew members to have roles in Cars 3, including the returns of Richard Petty, Jeff Gordon, Darrell Waltrip and H. A. Wheeler. At the same time, they announce the film to be promoted for the Monster Energy NASCAR Cup Series.
On January 24, 2017, Warner Bros. Interactive Entertainment announce the reopening and acquisition of Avalanche Software, with plans for a game based on Cars 3.
On January 9, 2017, a Cars 3 extended look premiered on ESPN and online. The trailer contains all footage from the first teaser trailer, with an additional fifty seconds of film footage.
On January 5, 2017, three new videos of Cruz Ramirez, Jackson Storm and Lightning McQueen were revealed, along with Ramirez and Storm's voice actors being confirmed to be Cristela Alonzo and Armie Hammer respectively.
Starting on December 31, 2016, American sports channels began airing fifteen-second commercials that advertise a brand-new exclusive look at Cars 3, which will be aired at 8:00 PM EST on January 9, 2017 during the college football playoff national championship on ESPN.






Be sure to check out our affiliated wikis!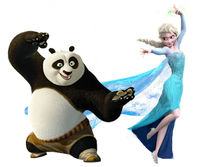 Ad blocker interference detected!
Wikia is a free-to-use site that makes money from advertising. We have a modified experience for viewers using ad blockers

Wikia is not accessible if you've made further modifications. Remove the custom ad blocker rule(s) and the page will load as expected.