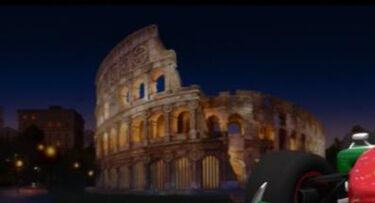 The
Roman Coliseum
(also known as the 
Colosseum
) is a Roman amphitheater from the age of the Roman Empire located in Italy.
It's first seen as the background along with the Arch of Constantine at Francesco's interview on The Mel Dorado Show. In the Cars 2 credits, it's seen again when McQueen and Mater pass through the Pisa tower.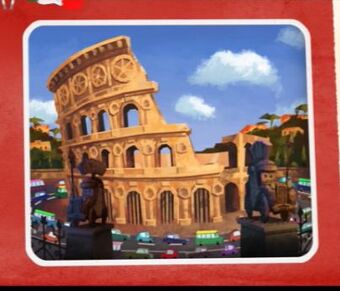 Ad blocker interference detected!
Wikia is a free-to-use site that makes money from advertising. We have a modified experience for viewers using ad blockers

Wikia is not accessible if you've made further modifications. Remove the custom ad blocker rule(s) and the page will load as expected.