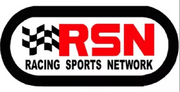 RSN (Racing Sports Network) is a sports channel that covers motoring events from the famous Piston Cup, to international championships like the World Grand Prix and the Wings Around the Globe air race. It is responsible for newscasting almost every race in the Cars and Planes films.
RSN workers
Commentators and reporters
Cameramen
Trivia
RSN seems to parody actual sports channels like Speed and ESPN.
Gallery
Ad blocker interference detected!
Wikia is a free-to-use site that makes money from advertising. We have a modified experience for viewers using ad blockers

Wikia is not accessible if you've made further modifications. Remove the custom ad blocker rule(s) and the page will load as expected.