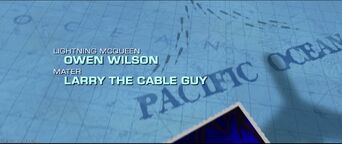 The Pacific Ocean is a location that appears in the Cars 2 credits. It is the largest ocean in the world. This ocean is the lying that bathes the west coast of the USA (also in Los Angeles).
Places in the Pacific Ocean
Trivia
The name "Pacific Ocean" may suggest that this ocean is calm. But in reality, it is the most agitated Ocean in the world.