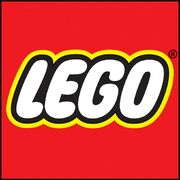 LEGO is a toy company that produces the toy line of the same name, as well as the line directed to younger kids, LEGO Duplo. It is considered one of the most successful toy companies ever. They have created some Cars, Cars 2 and Cars 3 sets.
"Pit Stop!"


This article is in need of a pit stop, so it can be at full speed. You can help Guido by expanding this page.
Ad blocker interference detected!
Wikia is a free-to-use site that makes money from advertising. We have a modified experience for viewers using ad blockers

Wikia is not accessible if you've made further modifications. Remove the custom ad blocker rule(s) and the page will load as expected.