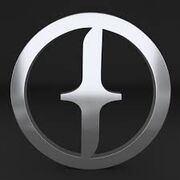 FSO Polonaise - passenger cars produced by the Factory of passenger cars in Warsaw from 3 May 1978 to 22 April 2002. As the successor to Polish Fiat 125 p however which was produced parallel all the way to 1991 came into existence.
History
The car inherited the majority of technical solutions after the predecessor, in it: the arrangement of the drive transmission, modified engines, a brake system and the suspension. 5-door was a novelty bodywork of the type hatchback. In 1988 a functional version of the Polonaise called Truck was entered. In 1991 a complete modernization was conducted entering the version Caro with the new bodywork. From 1996 a version was accessible sedan - Trumps, a year later they carried last more serious implementing the alteration of the Polonaise models Caro and plus Trumps. From 1999 also an estate car version was accessible. The production was suspended 22 April 2002, including assembly sets 1 061 807 of specimens of the model was produced in various versions (without delivery Trucks and vans Cargo).
Models in the film
A Polonaise acted in no film but in the Polish version Mater Moon the Impala XIII is called the IIX Polonaise.