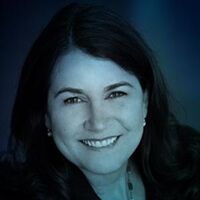 Denise Ream (born September 26) is a producer at Pixar Animation Studios, who began her career in 2006 when she worked on Up as an associate producer. She has also worked on films such as Harry Potter and the Sorcerer's Stone and Star Wars: Episode III - Revenge of the Sith. She also produced Cars 2.
Trivia
In 2011 Mattel released a diecast model named Denise Beam, a parody of Ream's name.
Ad blocker interference detected!
Wikia is a free-to-use site that makes money from advertising. We have a modified experience for viewers using ad blockers

Wikia is not accessible if you've made further modifications. Remove the custom ad blocker rule(s) and the page will load as expected.