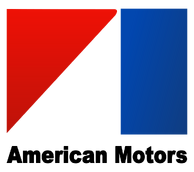 AMC (American Motors Corporation) is an American car company mark whose cars appear a lot of times in Cars 2. Unfortunately, some models like the Gremlin and the Pacer were recognized as Lemons because of their ugly look and bad functionalism.
AMC models
Ad blocker interference detected!
Wikia is a free-to-use site that makes money from advertising. We have a modified experience for viewers using ad blockers

Wikia is not accessible if you've made further modifications. Remove the custom ad blocker rule(s) and the page will load as expected.